Last week, right at the height of my fever and coughing, I got a package in the mail. I wasn't expecting anything, my eBay bids had all run dry, it was completely out of the blue. AJ, the Lost Collector, had dropped me a package and it completely made my day. Out of nowhere, he sent me a whole collection of Sox cards, with an emphasis on the large father…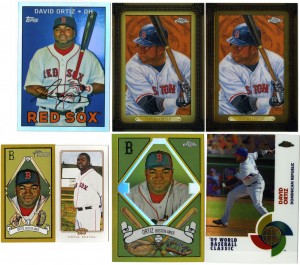 Just look at that. Three refractors, two Chromes and MINIS! His note said "Hope you need a few of these". Dude, I needed all of them!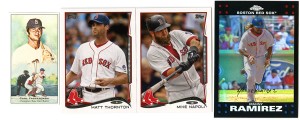 He even followed it up with another refractor, this time for ManRam, two Topps Flagship Minis and a sweet Yaz mini to boot.
AJ, these are awesome. They totally made my day when I was super sick. I don't know when I'll send it, but a return bomb of epic cardboard has your name all over it.