Today I have a teaser. I wanted to duplicate the HDR-ish effect of Gypsy Queen card photos and I think I came pretty close. Here's a preview of the effect, and a side-by-side comparison with an actual real card. Tomorrow, I'll show you how to actually do it.
So, the effect, when applied to a photo (warning, large photo)
And when used as a card. Custom on the left, real card on the right.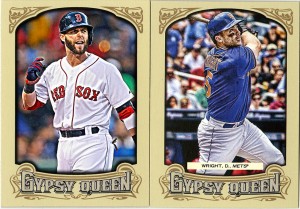 Tomorrow, I'll give you a step by step. Heck, I might even make it into a Photoshop Action. 😉
Also: Photo credit WEEI, all rights (and props!) to the original photographer.