I promised a post about modern art and by holy Helvetica, you're going to get one whether you want it or not. lol.
After wrapping up a fun day of shooting on Saturday, Sunday we decided to play it a little more chill. We took our friends and the kiddos to the Dallas Arboretum, just to walk around and have a nice picnic lunch before getting back on the road in the afternoon. It's a great park and botanical garden and also happened to be hosting a huge Dale Chihuly exhibit. For those of you unfamiliar with the name, Dale Chihuly is a modern glass artist who does huge sculptures out of blown glass. He's actually one of very few modern artists who's work I appreciate. Not only are they aesthetically pleasing (mostly), they're also so massive in scale and the craftsmanship required to construct them is so clearly off the charts that I can't help but be impressed. Am I a huge Chihuly fan? No, not really, but they are undeniably impressive, regardless of your feelings on modern art as a whole.
Anyway, of course I had the camera in tow, and I took a handful of photos as we were walking around the grounds…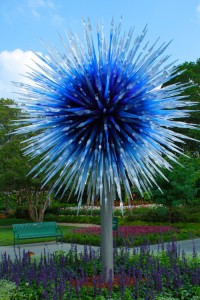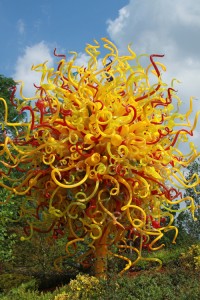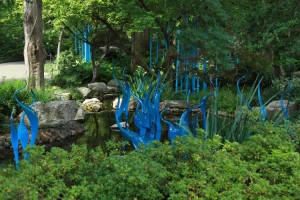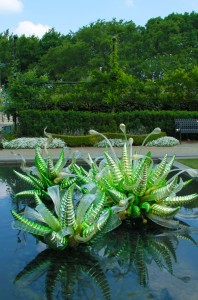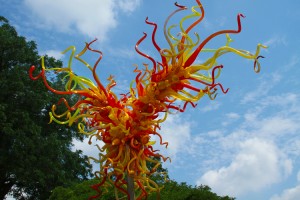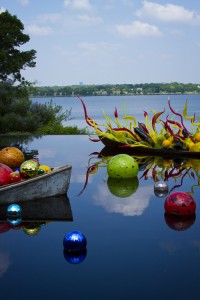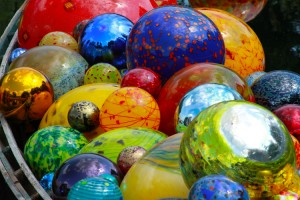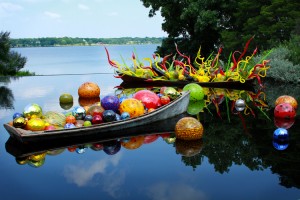 There you have it. As always, click the thumbnails, the larger versions are more fun to look at. We had a blast visiting with our friends and it was a really great roadtrip as a whole. It was just good to get away for the weekend, we needed a break after 2 solid months of not sleeping and the kiddo teething 24/7. I think she enjoyed it too. Probably not so much for the giant glassworks, but certainly for hanging out with our friends puppies all weekend, who were great sports in letting her ride them like a pony. Have a great weekend everybody!