Anyone want to help me out with this one? This morning I stumbled across this card on ebay…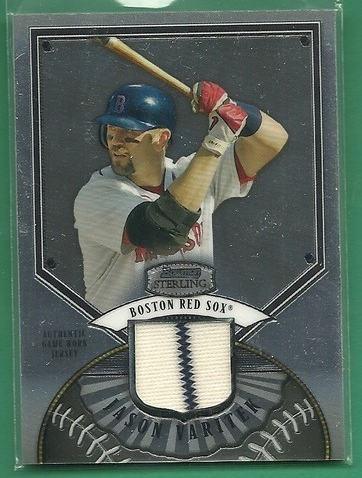 Anyone want to tell me what's wrong with that picture? Jason Varitek, blue pin-stripe??? Ok trading card community, can anyone tell me A) If pin-stripes were ever worn for an all-star game, a special event, or anything similar in the past 10 years, or B) did Topps/Bowman really really screw this up?
For the record, it's a 2007 Bowman Sterling. Also, it's listed twice on COMC, also with blue pin-stripes!!! Check it out here (regular version) and here (refractor). WHAT IS GOING ON???