So, after I had posted the tradebait from the Tristar Show last month, Ben from Baseball Cards Rule gave me a buzz and was interested in a couple cards. We had actually met up with Ben before the show and had some breakfast. It was great to meet a fellow blogger in real life. Ben's a player collector and I sent a Pujols and a Cole Hamels his way and in return he hooked me up with some nice Sox goodies. My favorites out of the whole pile Ben sent were definitely these…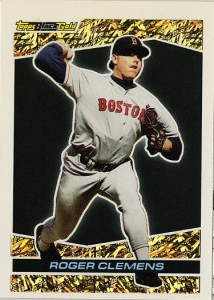 What's better that Gold? Black Gold. A nice Clemens from back in '93. Very cool.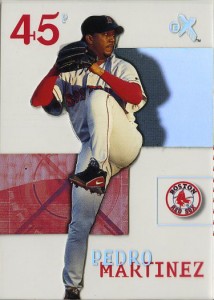 One of those really slick "clear" Fleer eX cards for Pedro. I love these things. It's a shame there's only 3 Sox cards in this entire set.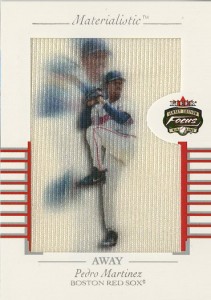 A 2003 Fleer "Materialistic" Pedro, with the image printed on some sort of jersey type material. I don't think I've ever seen one of these, very neat!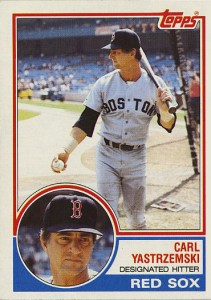 Stud. The original '83 card. Love it.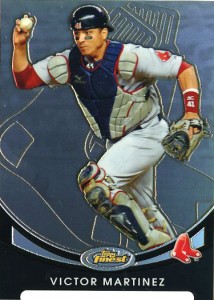 Last but not least, a really nice V-Mart Topps Finest refractor, numbered 291/599. Very sweet card.
Thanks for an awesome trade Ben!