I had received a package from Johnny over at Cards from the Quarry last week amid my musings about the the card show and I neglected to post it at the time. Now that I have a minute and I'm not scanning things like a crazy person, I can show you this…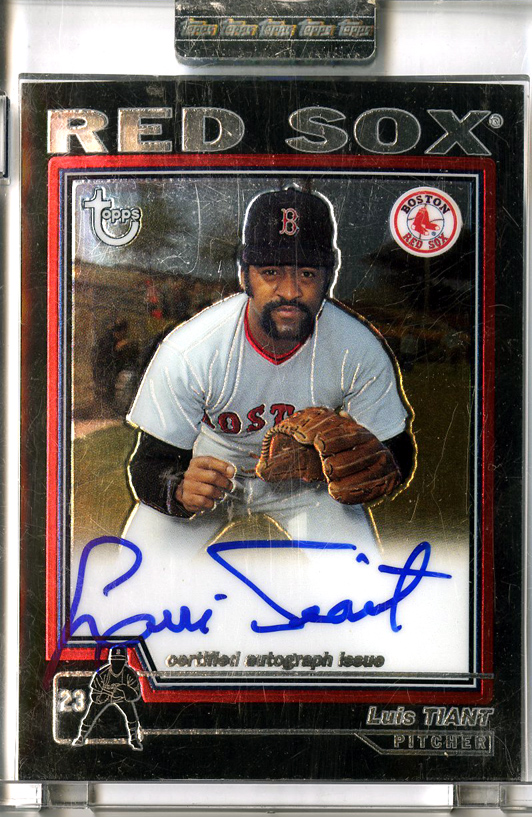 That is an absolutely gorgeous card. 2004 Topps Retired, Luis Tiant auto, uncirculated. When Johnny emailed me after I had picked up that Dexter Fowler auto, he initially said he had something I would "fall in love with". He was right. That card is awesome in so many ways. The blue sharpie pops right off the card, the revered design with the chrome, the fact that it's uncirculated in the first place. Wow. This jumps right towards the top of my personal favorites. It also helps that I had a personal connection to Mr. Tiant as well.
The card love doesn't stop there either. He also included a couple 2008 Upper Deck Timeline cards I needed and a couple of ToppsTown as well.
It's been a real pleasure trading with everyone in the card collecting community. There's no way I would have been able to experience such awesome cards otherwise.
Thanks again for an awesome trade Johnny!