So, I'm a bit late with the Jon Lester pity party. Actually, there's not that much pity to throw around. If the Red Sox were truly serious they would have offered him an appropriate contract last spring. They were looking to be cheap, thought he might take a discount, and misread the free agent market. It happens. I really liked Lester. He's a solid pitcher, a top of the rotation guy, and he'll be missed. There's no ill will against the Cubs either. Theo threw "crazy money" at him and it worked. The Cubs needed someone. They desperately needed a face for the franchise and now they have it. I wish Lester and the Cubs all the luck in the world.
That said, we need to move on. Pitching needs to be acquired. As much as I want to believe in each and every prospect, you certainly can't start the season with Clay Buchholz, Joe Kelly and 3 guys from AAA. There were also the other problems that needed addressing. Will Middlebrooks' performance, too many outfielders, etc.
So far, Cherrington seems to be maintaining the trust of the Fenway Faithful. He's made moves that, for the most part, have made sense. He's bolstered the infield, added a few key bats, and started the rebuilding process with the rotation. Let's take a look at the players who'll be changing zip codes.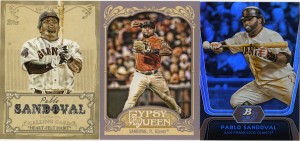 The Panda, Pablo Sandoval. It's almost like they went out and found a new best friend just for Ortiz. I like Panda in the same way I liked Manny Ramirez. Slightly larger guy, quirky personality, great bat in the middle of the lineup. It was clear that Middlebrooks wasn't going to be the starting third baseman at the end of last season. He hadn't come back to form, he was constantly hurt, and he just didn't seem like the right personality. The Red Sox needed both a defensive AND offensive upgrade at third and they had been looking replace production ever since Youkilis departed. Replacing the Greek God of Walks with a constantly hurt Middlebrooks wasn't working. I don't know if there's a metric for "clutch" performance, but with Ortiz and Sandoval on the same team, I think it's safe to say that Boston has "October Heroics" covered. Whether they get back to the playoffs to actually use any of it remains to be seen.
I really like this move. We needed help at third, and you couldn't get much better than Sandoval this offseason.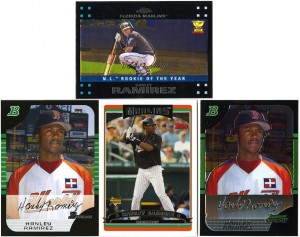 Hanley Ramirez. At first I didn't understand the move to get Ramirez. Why sign a free agent shortstop when you have Bogaerts, who you've committed to as the future at short? Then I realized it was for his bat. Ramirez wasn't acquired for his fielding, it was for his hitting. With Cespedes eventually traded to Detroit, and an understanding he'd be in the outfield, the Sox signed him for his career .300+ avg and multiple batting achievements. Do you remember who came in 2nd in the Home Run Derby behind Ortiz a couple years ago? This guy. Three time All-Star, two time Silver Slugger, member of the 30-30 club. Even playing left field, Ramirez should provide tons of production in a lineup that desperately needed some. Plus, how cool is it to have some guy named Ramirez in left again? Good omen?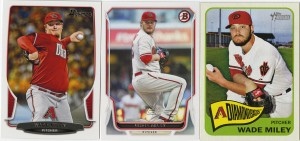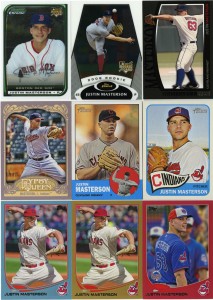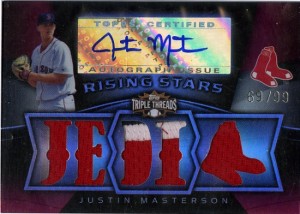 Wade Miley and Justin Masterson. At this point, the starting rotation is going to be considered a huge "work in progress". We've got some pieces, and should be competitive, but more importantly, we've got a couple guys who can just eat innings. Miley and Masterson are two pitchers of a similar variety. They induce ground balls and will give you 200+ innings a year. Masterson is a bounce-back candidate, hoping for a good year to rebuild some value and Miley (believe it or not) edged out Bryce Harper for RoY in 2012. More importantly, he just seems like a good guy that won't cause any ripples in the pond. Masterson is also supposed to be a complete "stand up guy" going out of his way to do things of a charitable nature. It's always good to have guys with those sorts of intangibles on the team. This is also (along with Ramirez above) the second reunion with the Sox. Both Masterson and Ramirez were drafted by Boston at the start of their careers.
Rick Porcello
I looked and looked and I actually don't have a single Rick Porcello card. Not a single one. I'm sure I'll be finding some eventually because I really like this pickup. I liked what Detroit was able to do the past few years pitching wise and Porcello seemed very solid. He has one of the best ground-ball rates in the majors, which goes nicely with Miley and Masterson and seals the deal on what style the club is going for. With a small park like Fenway and an entire platoon of infielder All-Stars, it makes complete sense to aim for a ground-ball pitching staff. We had to give up Allen Webster to get Porcello, but I think that's for the best anyway. I liked Webster, I actually had a sizeable autograph collection, but he just didn't look comfortable on the big stage. He looked like he was about to pass out each and every time they threw him out there.
So, those are the major aquasitions for the Sox. I'd say, at least on paper, that they've significantly improved the batting order while only partially rebuilding the starting rotation. My main hope is that we make it through 2015 above .500 and that we can go after some of the signifigant free agent pitchers of 2016. That class is a lot deeper and we'll have a bunch more options, all the while maintaining pretty much the same core bats. I don't see another World Series in 2015 for the Sox, but it should at least be an entertaining year.