My good buddy Sam over at the Daily Dimwit mentioned to me that he had a couple cards I had been looking for and that he was sending me a PWE. What I didn't realize was that it would finish off not one set, but two.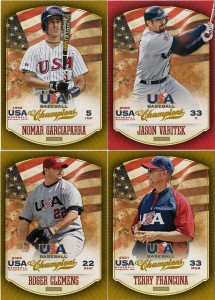 First up, four previous Red Sox members who were on Team USA. I had picked up a few random packs of Panini's Team USA "Baseball Champions" at Target one day, but didn't land much and I hadn't been able to find a couple of my favorite players. I even picked up the Nomar as a diecut parallel off ebay, but the base cards eluded me. Until now!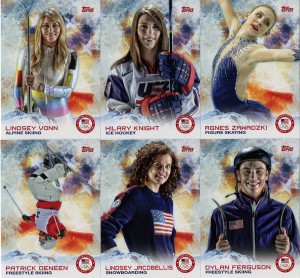 And the other set Sam finished off for me was this years Olympics set. These were all I was missing after three blasters. I know I should have just bought a hobby box (for $70 vs $60 for the blasters) but that's just my terrible forward thinking. Now that set is complete and already in the binder.
Thanks Sam, these were a huge help!