A little while back Pat from Hot Corner Cards mentioned that he was sending out some PWEs and I was the lucky recipient of one.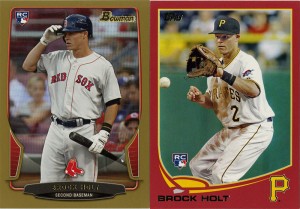 For starters, he killed it with two very nice Brock Holt parallels for my player collection. I desperately needed the Target Red Border and the gold Bowman is my second which means I can have one in the team set and one in the player collection, as it should be.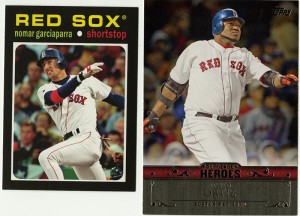 Then to top it off, Pat throws in a Nomar mini and a "Post Season Heroes" David Ortiz. The best part of the whole thing, and in reference to the Ortiz card, was Pat's note…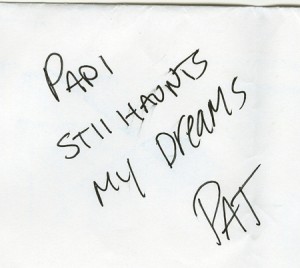 I laughed out loud at that one and everyone at my office thought I was a crazy person.
Awesome PWE Pat, thank you for the awesome cards!!!