Last night the Red Sox put the finishing touches on their 3rd World Series win in ten years. To say I'm not thrilled beyond believe would be disingenuous. I celebrated, I cheered, I clapped, I almost woke up the kiddo.
Objectively, the expectations for this team were pretty low. Coming off a breakdown in 2011, and one of the worst years possible in 2012, in all honesty, I wasn't expecting a playoff run. While it is a remarkable turn around, it's not the "underdog triumph" that the media is making it out to be. The Red Sox front office isn't stupid. They wouldn't have signed players that they didn't think they could win with. Not to mention that fact that 6 years is hardly an 86 year drought. That card has been played. I'm actually tired of the "…it was 86 years until" and "it's been 95 years since they've…". No, let that go. We had that magical year, we had that story, let's not diminish this by trying to artificially create a story about not winning at home. Winning is winning, home or on the road, and this is the third time in recent history. Be proud of that.
You can talk about "worst to first" if you want, but for me it's a non-starter. On paper, they had the talent in 2012, they just under performed. That is not news worthy. That they performed better this year is exactly what they should have done. It's the level of performance that's the surprising part. I honestly had them somewhere around .500, missing the wild card, and settling for "marked improvement" while we waited on hot prospects to join the team and replace all our 1-year contract pickups.
I think the decision to go with quality personalities in place of super-star talent should be looked at right alongside most sabermetrics. The intangible qualities and clubhouse cohesiveness has clearly been proven to be effective. By all accounts, on paper, there are better players than our 2012-13 off season acquisitions, but they all brought something to the table in terms of teamwork, hustle, determination, and other things we don't have the metrics for.
I also don't want to take anything away from the Cardinals. They played one of the best series I've ever seen. Meaning-wise, 2004 might have meant more, but 2013 was just better baseball. Both pitching staffs were lights out. They both shut down incredible offenses. What the Cardinals pitchers did was nothing short of extraordinary. I watched every minute of every game with the though that the tide could turn at any second. Every out was important, every hit. The Cardinals were just as likely to pounce on us for 5 runs as we were to come back with 6. The Cardinals have several stand up guys and their fans are just as passionate and dedicated as the fans in Boston. I'm a big fan of Craig and Molina and the new kid Wacha is going to seriously go places. Cardinals fans should be very proud of their team. Not to mention, from the sounds of it, the St. Louis farm system is pretty well stocked and the Cardinals are going to be this good for quite a while. You guys want to meet us in the post season again next year?
If I had to narrow it down though, the biggest take away from the entire post season would be "clutch" playing. That big moment when your team really needs a lift, and the right player steps in and makes something happen. In all honesty. If Victorino doesn't hit that grand-slam in the ALCS, the entire series could have turned and we could have been watching a Tigers/Cardinals World Series. Ortiz, Gomes, Victorino, Napoli, all came through in the clutch. Ortiz was insanely locked in. I've never seen that before, even from him. And what about Koji? Holy crap. Koji was insane. It's incredibly bothersome that, as reported on his blog, the Boston media would write negative stories about him. It makes me hate the Boston media even more than before. You can't find a more humble person with such incredible raw talent and some Boston Globe turd-waffle wants to scare him away.
There's not really much else to say. It was a pleasure watching ALL of baseball this year. It was a pleasure watching the post season, and I can't wait to do it again next year.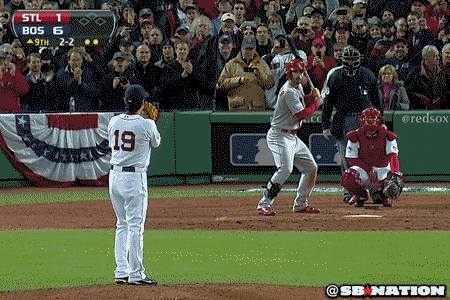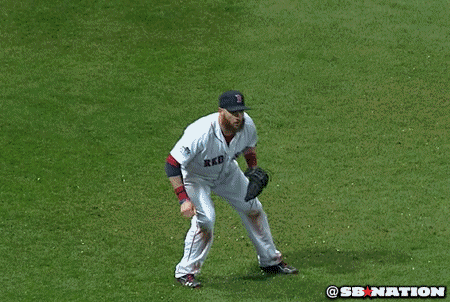 LOOK MOM! I'M AN AIRPLANE!!!!!!!!!!!!!