That's the name of my new band. I kid, I kid.
I picked up a couple cheap, last minute items on ebay and then, as I'm sure most of you do, took a look at what else the seller had in hopes of getting a good deal with combined shipping. Oh, and this wasn't the "combined shipping disaster" I mentioned before. That's still working itself out (evil grin). This was a different seller. So, these two beauties were what I was after…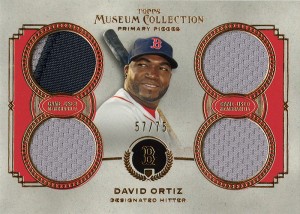 57/75, and a nice big patch piece.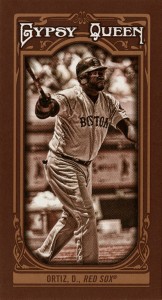 And the opposite end of the spectrum, GQ Sepia mini, numbered 27/50.
Both nice additions to my Ortiz collection, and I needed the mini for my "Franken-Set" of GQ minis.
On top of these, the seller also had a couple others that I can add into and/or start trades with down the road.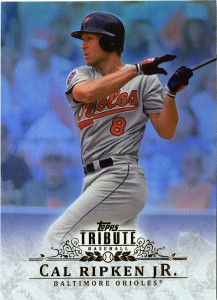 A nice high-end Ripken from Topps Tribute. Regular card, not number, but still very nice. I liked Tribute, it's just normally way out of my price-range.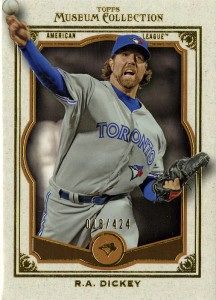 Rrrrrrrr. A. Dickey, doing his best caveman face. I like knuckleballers, and R.A. seems like a good guy. I hope he can turn his season around a bit… starting tomorrow. He's pitching against the Sox tonight, so, umm, yeah. /424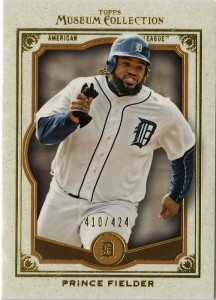 Mr. Fielder, looking rather pleased with himself. I can only imagine that's a homerun trot considering the batting gloves in his hand. Also numbered out of 424.
There ya go. A couple nice higher-end cards, just for the heck of it.