The breaks just kept on coming this month. Kyle at Juuust a Bit Outside (JABO) but together not one, not two, but three breaks this month and shipped the loot to me all at once. He busted a couple boxes of 2012 Gypsy Queens plus a metric ton of Topps Chrome from the late 90's-early 2000's. As I mentioned, I got all the cards at once, but I wanted to put together a separate post on Gypsy Queens, so I'll just show off the Chrome for now. Fear not, my stunned silence on GQ will be broken with a post in the very near future.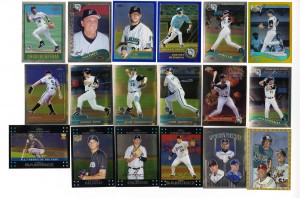 This one probably needs a bit of an explanation. For the Chrome breaks, Kyle had everyone pick their first team and then reverse draft the 2nd. I had actually jumped in pretty early at spot #3, so it was quite a wait to get to my second pick. There were only a couple teams left by that point, including the Rays and the Marlins. Initially I decided on the Rays and emailed Kyle to pick that. Then, at 2am I literally emailed him again and changed my pick to the Marlins. I had remembered who was on the Marlins in those years, and that they had even made a WS run in '97. Since the Rays didn't even exist until 1998, I figured the Marlins were a better bet. I was right. Quite a few familiar names from the Fish…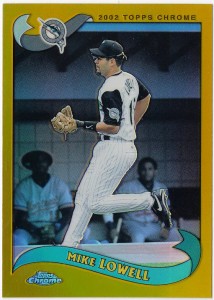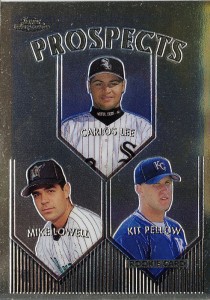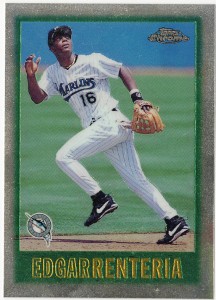 Plus a couple guys that turned out pretty decent to say the least…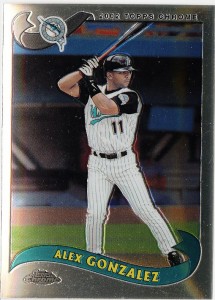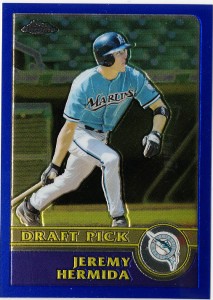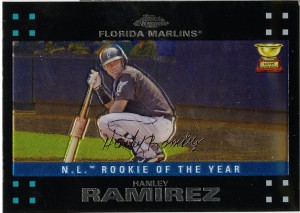 Not too shabby for a 2nd team in a break. The Mike Lowell cards stay with me, but if anyone collects any of the rest, they're all up for trade.
Now, on to the Sox…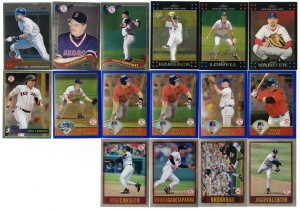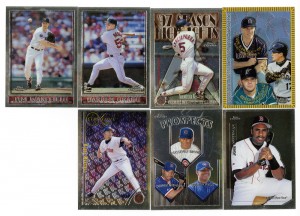 A pretty nice cross section of Sox from all sorts of years. The Pedro and Nomar cards are new ones for my player collections of them, so that's a nice bonus.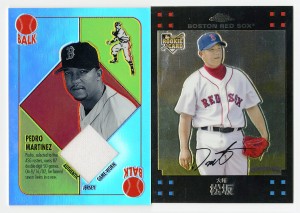 And finally, we reach the hits. Knock on wood, but I'm having crazy good luck in breaks this month. 2003 Pedro Martinez, Red Back Relic Refractor (too many R's in there, lol). It's actually a pretty hard relic to find. The refractor version (which this is) books for a little over $10. Nothing to sneeze at. The Daisuke is the very short printed Japanese version of his card (#330b) and is also in the $10 range. Really lucked out on the break. A couple really really nice cards, a whole bunch of new shiny for the collection, and even some trade bait.
Thanks Kyle for some very awesome breaks lately!