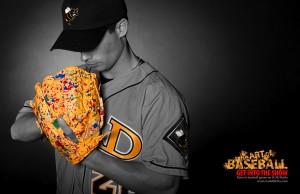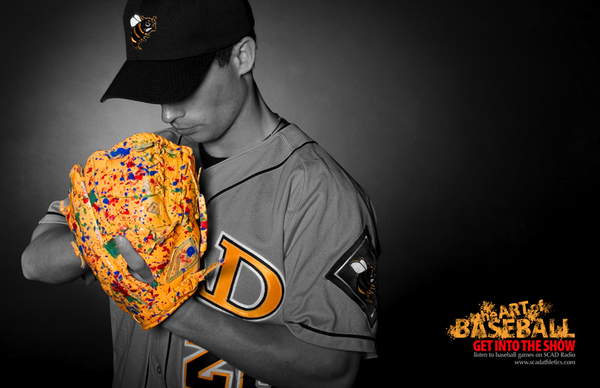 I learned this morning that SCAD has completely dismantled their baseball program. The 2012 season was their last and there will be no more SCAD baseball or softball going forward. Apparently they did the same for basketball a couple years back as well. In all honesty, Division III ball in the Florida Sun Conference isn't exactly top-level, but they were fun to watch. The rumors surrounding the closing of the program involve, and no one from SCAD will be surprised at this, the President's daughter becoming head of the "Equestrian Team" and the funding for those horse-jumpers surpassing all other SCAD sports combined. The "official" reason is that it helps reallocate money to the scholarship fund and that baseball, being the largest sport, was easier to cut that a lot of smaller programs combined (cross country running, golf, etc). I don't buy it.
The sad part is that the SCAD baseball program was actually pretty good, even for being in a crappy division. They routinely competed in the playoffs, they had multiple players on All-Star teams, and they even had two players drafted. Ryan Pope, currently playing for the Yankee's Double-A team, the Trenton Thunder. And Charlie Zink, minor league knuckleballer for the Red Sox, then Angels and free agent released in 2011.
I might have to pick up a Pope and Zink card, or even auto if they exist, just to say I collect something from the old alma mater. What I really want to know is where the baseball jerseys ended up? My brother tells me that all the jerseys they had at Dartmouth, they had to routinely turn back in, and weren't allowed to keep, but they could keep their hats. I can only presume it's similar for SCAD, especially with them being such cheapskates. I would love to get my hands on one. I bet you anything they're sitting in a closet in the Athletic Directors office somewhere, just going to waste. That also reminds me, I can't get a decent fucking SCAD hat anywhere. Right before we graduated, they switched companies and eFollett, those text book assholes, took over the out-sourcing of our college tshirts, hats, coffee mugs, etc. Now I can only get cheap, generic "campus" style hats from the bookstore. I really wanted one of the nice, pro-style, wool hats with the bees logo.
Edit: It's come to my attention that this post is actually #1 on Google if you search for "SCAD Baseball Jersey" and #7 if you search for just "SCAD Baseball". That said, hopefully someone from SCAD and/or any alumni that have old baseball jerseys will see this. If you're either of those things, please contact me. I'd be very interested in getting my hands on a jersey for old times sake.